---
---
The Bastard Operator From Hell!
(or, What Your Sysadmin Wishes He Could Do Sometimes...)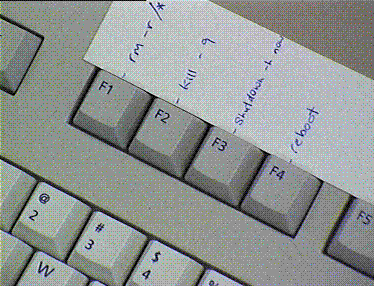 ---
Useless Pages
Alas, the paragon of uselessness, the Useless Pages Page, is gone. (And even before it was gone, most of the links were broken...)
---
Bad Movies
---
Quadrennial Silliness
...wherein I have links to sites regarding the USA's quadrennial festival of silliness, the presidential elections. Sort of.
More-or-Less Eternal Candidates
---